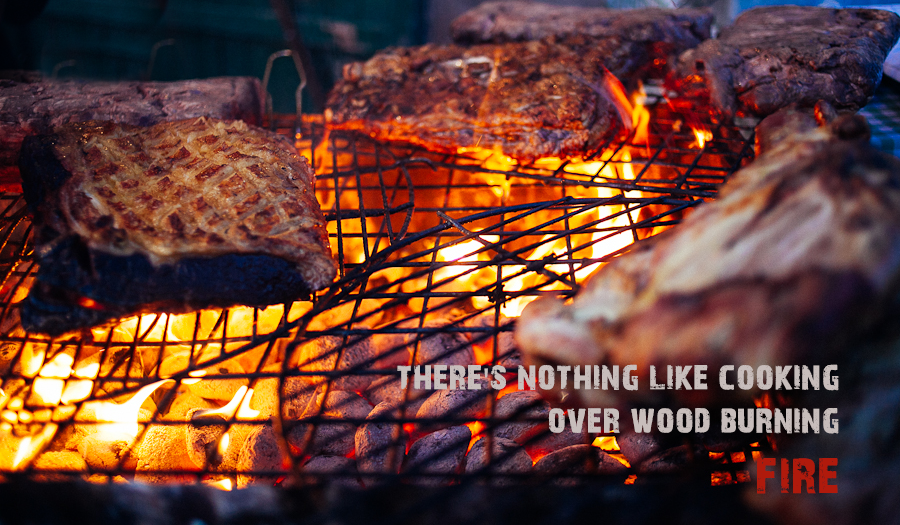 I love fire & Metallica! So it's basically granted that at your party I will be cooking a big part of the meal over a wood burning fire (and don't you worry, I listen to Metallica in the privacy of my home!) .  I like to describe my business as "friendly guerrilla cooking", bringing bold & awesome flavours from around the world into a rustic yet elegant concept.  I love a good party (call it wedding, birthday or reunion) where fun, awesomeness & great food bring people together in celebration.
Having been classically trained at some great restaurants around Sweden & Europe, it is in my nature to work with high quality produce & attention to detail, whilst mixing all this with my own friendly & rustic guerrilla style. Taking seriousness out the presentation & putting it in the flavours.
Our food is our business.
I promote Mallorcan producers, value local and sustainable produce and work with the seasons to give you the best possible experience! This helps me create outstanding dishes for your weddings, birthdays and corporate events. Nothing brings people closer than food and often some of our grandest moments in life are connected to food and the culture around it.
The motivation at The Cutting Edge and what makes me get out of bed in the morning is the possibility to work with you, and together make Your event different, unique and stick out a mile. I want to go the unconventional way and not do the norm just because it's easy!
Although we specialize in an extensive range of food and drink, we work with true professionals in every aspect to provide all kind of infrastructure such as amazing photographers, rentals, staff, BBQs, stunning flowers and entertainment, (including personalized ornamental pink flamingos for your garden!)**
My Philosophy
I see myself as a foodie, and I believe it is more important than ever to remember that food and healthy eating has always been about enjoying everything in a balanced and sane way. Food is one of life's greatest joys and also my passion.
We are not a charity but we do aim to be a 'more than profit' company.
This means, firstly, that I'm ready to re-invest much of our income in developing our ideology and the base of our activities.
It also means that I'm ready to hold back from, or turn down, business that conflicts with my ideology and my commitment to ethical business practice.
Thirdly, I feel that it is very important to establish links with, and finding ways to support, other organizations who share my ideas , so if you feel that we have a few things in common,do not hesitate to contact me and let´s do fun things together!
If you need more info, the best thing you can do right now is contact us because we book out early – & we´re not just saying that!
Thank you!!
 Andreas & Team
**ornamental pink garden flamingos only available while stocks last! 😉